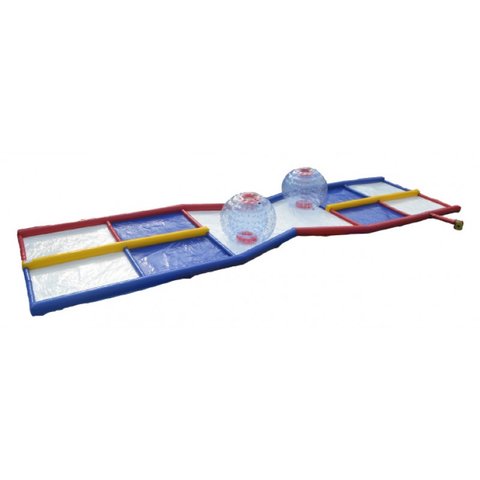 Zorb Balls and Track
Zorbs Ball and Track Rental
For a wacky and innovative party attraction, nothing tops the Zorbs Ball and Track Rental! An experience that is out of this world, this rental comes with two Zorbs balls for guests to climb into and enjoy rolling around! The Zorb Balls are one-size-fits-all and can accommodate mosts guests of all sizes.
Then there's the track itself, a large four lane arena where Zorbs Ball riders can face off against one another! A great option for team building events and other large gatherings (though this rental certainly leaves a lasting impression even in smaller events like birthday parties!).
Book the Zorbs Ball and Track Rental!
When you're ready to make your reservation, getting started is as easy as clicking "Add to Cart!" If you have any questions for us, contact our office at 512-294-2221 to speak with an event rental specialist today!